K05 - Wiper

| KASTAŞ NO | d(f8) | D(H10) | D1(H11) | S1(-0/+0,2) | S2 | b |
| --- | --- | --- | --- | --- | --- | --- |
| K05-016 PU | 16 | 24 | 22 | 4 | 5 | 7 |
| K05-018 PU | 18 | 26 | 24 | 4 | 5 | 7 |
| K05-020 PU | 20 | 28 | 26 | 4 | 5 | 7 |
| K05-022 PU | 22 | 30 | 28 | 4 | 5 | 7 |
| K05-025 PU | 25 | 33 | 31 | 4 | 5 | 7 |
| K05-028 PU | 28 | 36 | 34 | 4 | 5 | 7 |
| K05-030 PU | 30 | 38 | 36 | 4 | 5 | 7 |
| K05-032 PU | 32 | 40 | 38 | 4 | 5 | 7 |
| K05-032/1 PU | 32 | 40 | 38 | 5 | 6 | 7 |
| K05-035 PU | 35 | 43 | 41 | 4 | 5 | 7 |
| K05-036 PU | 36 | 44 | 42 | 4 | 5 | 7 |
| K05-040 PU | 40 | 48 | 46 | 4 | 5 | 7 |
| K05-040/1 PU | 40 | 48 | 45,1 | 5 | 6,3 | 7,8 |
| K05-040/2 PU | 40 | 48 | 45,5 | 5 | 6 | 7,8 |
| K05-045 PU | 45 | 53 | 51 | 4 | 5 | 7 |
| K05-045/1 PU | 43 | 53 | 50,5 | 5 | 6 | 7,8 |
| K05-050 PU | 50 | 58 | 56 | 4 | 5 | 7 |
| K05-050/1 PU | 50 | 58 | 56 | 5 | 6 | 7 |
| K05-050/2 PU | 50 | 58 | 55,5 | 5 | 6 | 7,8 |
| K05-055 PU | 55 | 63 | 61 | 4 | 5 | 7 |
| K05-060 PU | 60 | 68 | 66 | 4 | 5 | 7 |
| K05-063 PU | 63 | 71 | 69 | 4 | 5 | 7 |
| K05-065 PU | 65 | 73 | 71 | 4 | 5 | 7 |
| K05-065/1 PU | 65 | 75 | 72 | 7 | 8 | 9,5 |
| K05-070 PU | 70 | 78 | 76 | 4 | 5 | 7 |
| K05-070/2 PU | 70 | 80 | 77 | 6,3 | 7,8 | 8,3 |
| K05-070/3 PU | 70 | 80 | 77 | 6,3 | 7,8 | 9 |
| K05-075 PU | 75 | 83 | 81 | 4 | 5 | 7 |
| K05-080 PU | 80 | 88 | 86 | 4 | 5 | 7 |
| K05-085 PU | 85 | 93 | 91 | 4 | 5 | 7 |
| K05-090 PU | 90 | 98 | 96 | 4 | 5 | 7 |
| K05-100 PU | 100 | 108 | 106 | 4 | 5 | 7 |
| K05-100/1 PU | 100 | 115 | 109,6 | 9,5 | 12,1 | 13 |
| K05-110 PU | 110 | 122 | 119 | 5,5 | 7 | 10 |
| K05-115 PU | 115 | 127 | 124 | 5,5 | 7 | 10 |
| K05-120 PU | 120 | 132 | 129 | 5,5 | 7 | 10 |
| K05-125 PU | 125 | 140 | 135 | 9,5 | 12 | 13 |
| K05-125/1 PU | 125 | 137 | 134 | 5,5 | 7 | 10 |
| K05-130 PU | 130 | 142 | 139 | 5,5 | 7 | 10 |
| K05-140 PU | 140 | 152 | 149 | 5,5 | 7 | 10 |
| K05-150 PU | 150 | 162 | 159 | 5,5 | 7 | 10 |
| K05-160 PU | 160 | 172 | 169 | 5,5 | 7 | 10 |
| K05-170 PU | 170 | 182 | 179 | 5,5 | 7 | 10 |
| K05-180 PU | 180 | 192 | 189 | 5,5 | 7 | 10 |
| K05-200 PU | 200 | 212 | 209 | 5,5 | 7 | 10 |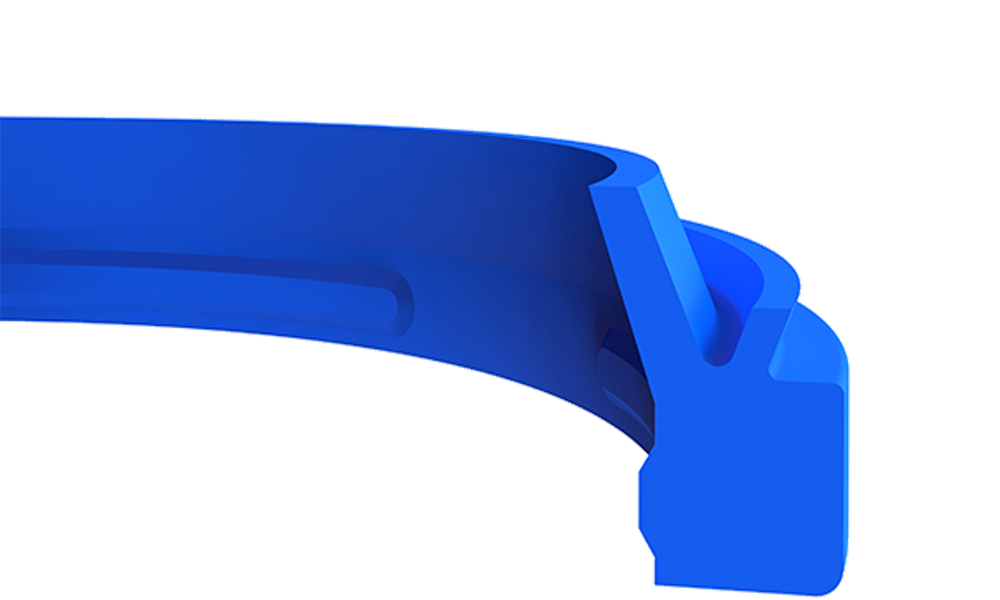 K05 is a single acting wiper ensuring that foreign particles are notintroduced into the hydraulic systems , avoiding wear and damageto all the internal components including seals.
PRODUCT ADVANTAGES
• Superior wiping performance
• Improved wiping effect of dirt , water spray , etc with the helpof the secondary sealing lip on the outer diameter
• Simple , easy-construction groove
• Wide range of dimensions
• No twisting in the housing
• Used in heavy conditions by the good tear and ruptureproperties of PU material.
• Easy installation
• Specially design to prevent big particles to go into the system
APPLICATION
Used especially in earth moving equipment , agriculturalmachinery , telescopic cylinders , cranes , mining equipment andloading platforms.
OPERATING CONDITIONS
MEDIA
Mineral oils (DIN 51524)
HFA and HFB
HFC
TEMPERATURE
-30°C +100°C
+5°C +50°C
-30°C +40°C
SPEED
≤ 1.0 m/sn
≤1.0 m/sn
≤1.0 m/sn

Note: The above data are maximum values and cannot be used at the same time.
SURFACE ROUGHNESS
Ra
Rmax
Sliding Surface Ød
≤0.4 μm
≤3.2 μm
Groove Base ØD
≤1.6 μm

≤10 μm

Groove Flanks S1
≤3.2 μm
≤16 μm

INSTALLATION
Generally , wiper can be easily fitted into the closed housing by deforming into a kidney shape. It is very important that the assembly tools must be of soft material and have no sharp edges. Before installation the wiper must be oiled with system oil.

NOTES
K05 wipers are single acting and can be used with combination of all rod sealing elements.